Rotartica Solar 045v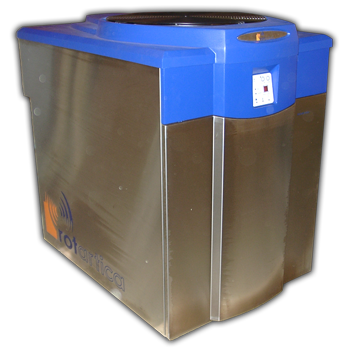 About Solar Absorption Cooling and Rotartica Absorption Chillers
Solar Absorption cooling is an application of the absorption refrigeration cycle.

The majority of the absorption cooling systems today are large industrial units that are either direct fired by a flame (powered by fossil fuels) or excess heat from an industrial process.

Two Rotarica models were produced.

Solar 045 - wet dissipation (cooling tower, geothermal, etc.)
Solar 045v - dry dissipation

At a nominal cooling capacity of 4.5kW, the Rotartica Solar 045/045v was the smallest (and still may be) solar absorption chiller and was appropriately scaled for residential or small commercial use.
Two Rotartica Solar 045v are known to be in the U.S.A.

As of May 2010, Rotartica's website appears to be down. It is believed that they may be out of business. This information is being provided as a historical reference and as a technical resource in order to better illustrate how CPC Evacuated Tube Solar Thermal Collectors may be integrated into solar cooling applications. I am not able to sell or support Rotartica products or absorption chillers and will not respond to any e-mails requesting a quote for a unit.
---
Product Information from Rotartica (reproduced with permission)
---
Additional Images of the Rotartica Solar 045v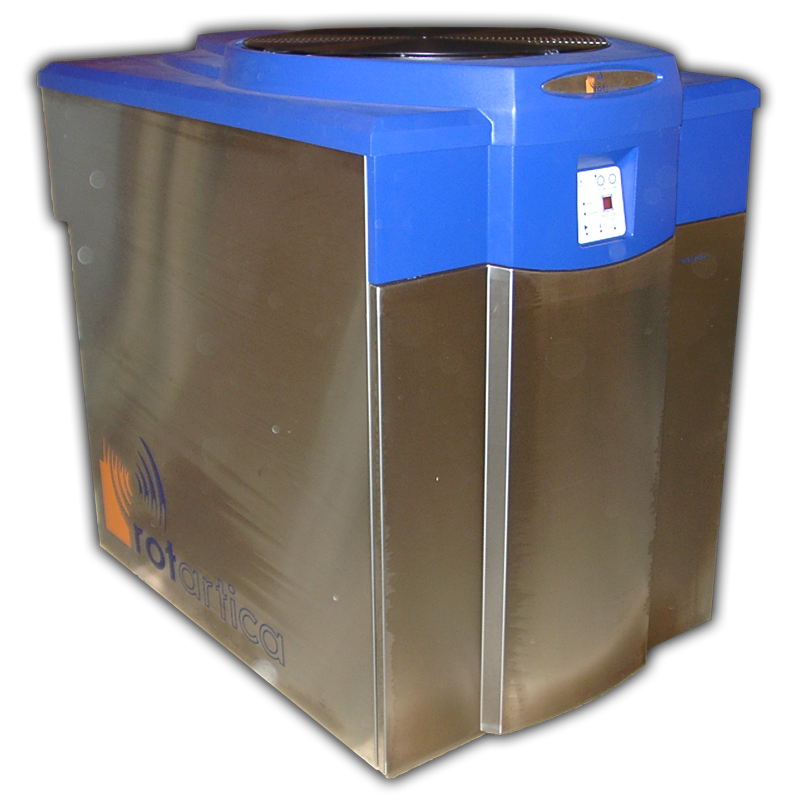 Inside of the Rotartica Solar 045v showcasing its rotarty heat exchanger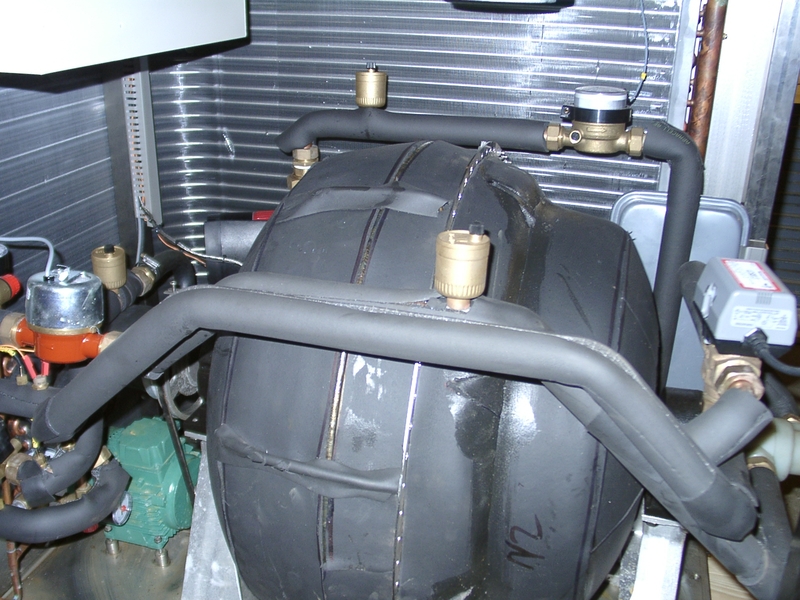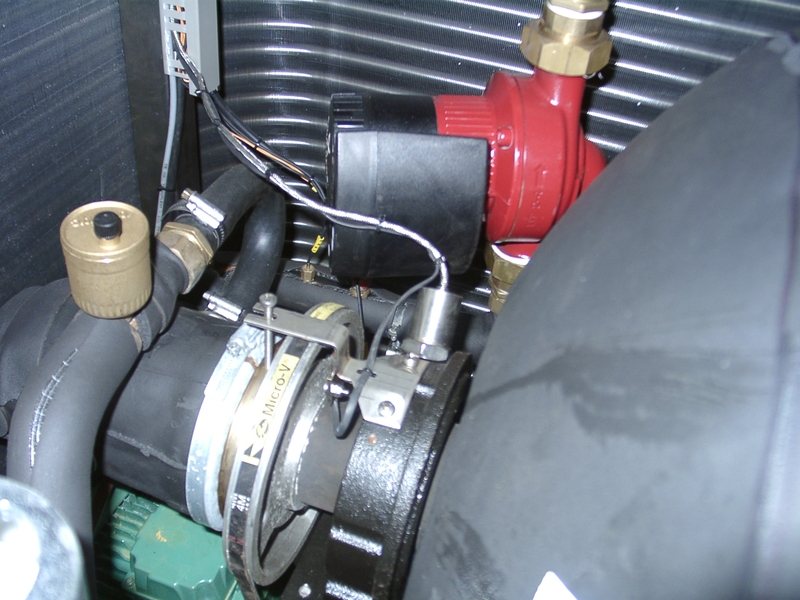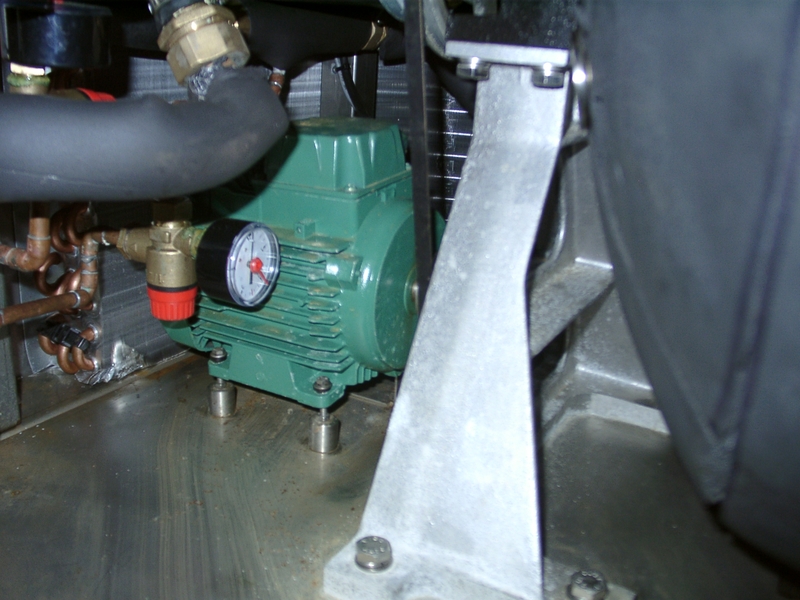 Hydronic ports on the Rotartica Solar 045v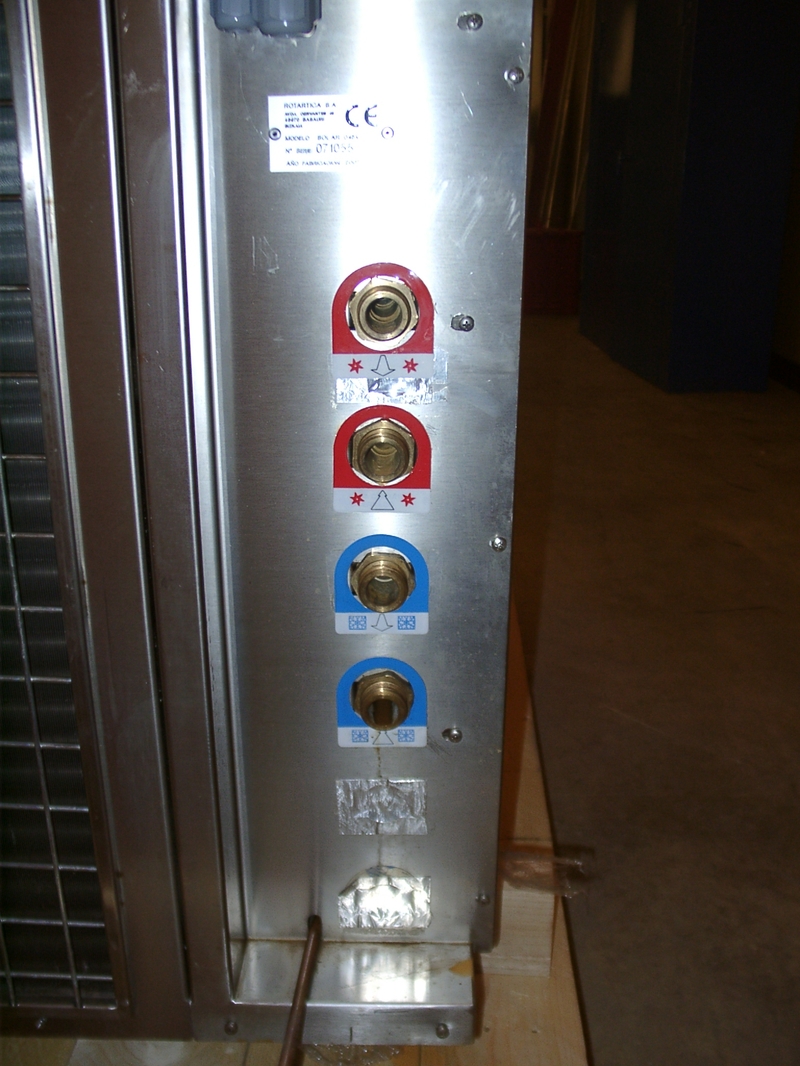 Front view of the Rotartica Solar 045v with its sides removed.