Moving Distributed Charge Outdoors




A critical capability needed for Distributed Charge is operation outdoors. All previous demonstrations have been conducted inside a garage.

Today, a weatherproof version of the Distributed Charge payment module is unveiled which is mounted on a freestanding pedestal. This weatherproof version has been constructed from components which are IP68 rated, which means it should sustain in operation when submerged in water at a depth of at least 1 meter, but presently testing has only been conducted in the rain. The door of the enclosure features a lockable latch.

As part of the design process, a mounting plate system has been developed that produces a clean hardware stack and moves static lettering off the LCD to a screen frame, which allows for more space for larger font sizes for the dynamic data that is displayed. The bitcoin logo is made of gold plated copper. The cellular antennae are attached to the back side of the screen frame. All hardware is mounted on the door of the enclosure for easy access to the screw terminals, switches, fuses, and LEDs of Board A0 and the USB, HDMI, and Ethernet ports of the TOFU.
Door Closed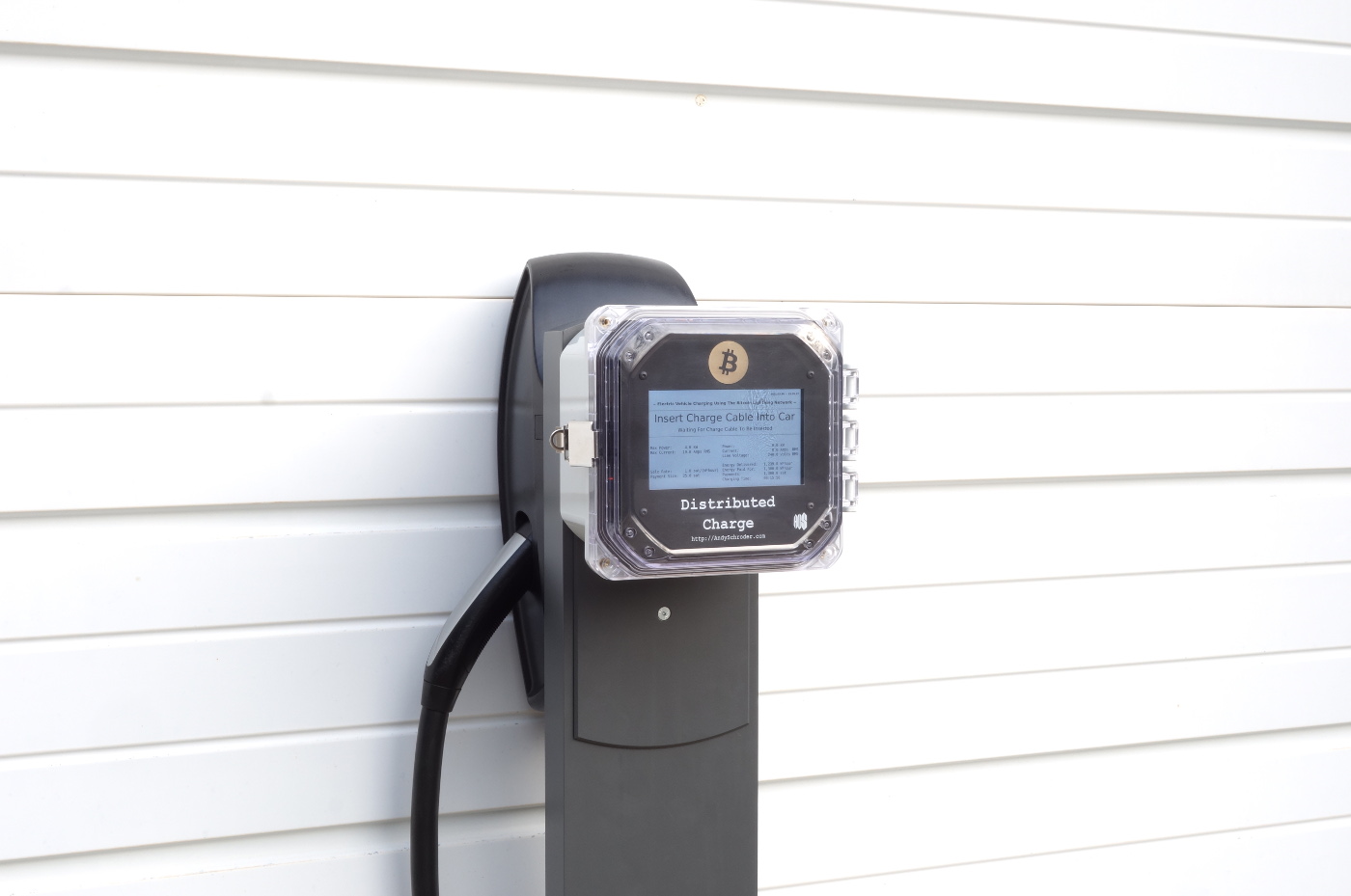 Door Partially Opened: Side View Of Board A0, The TOFU, And The Mounting Plates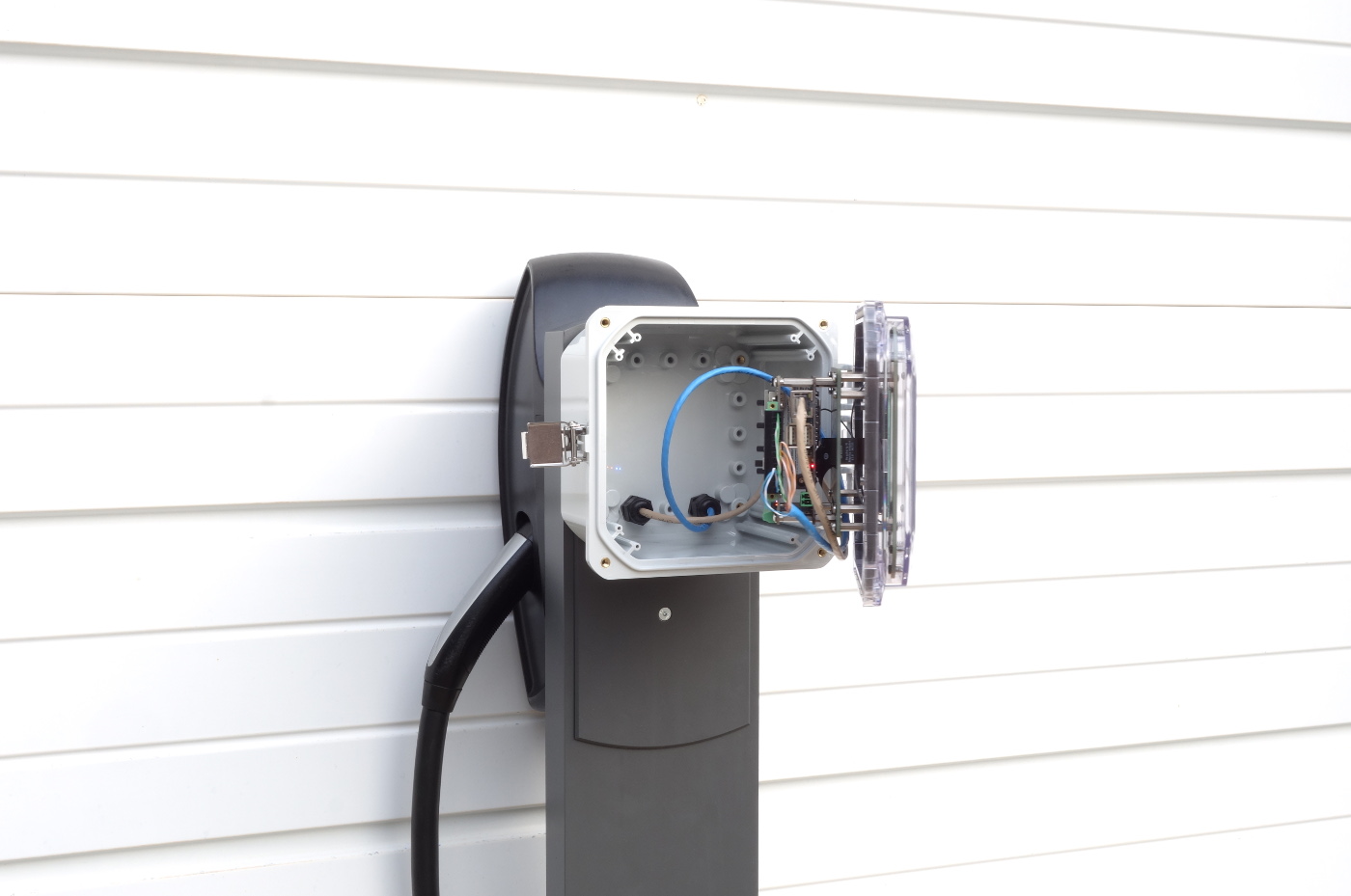 Door Fully Opened: View Of Board A0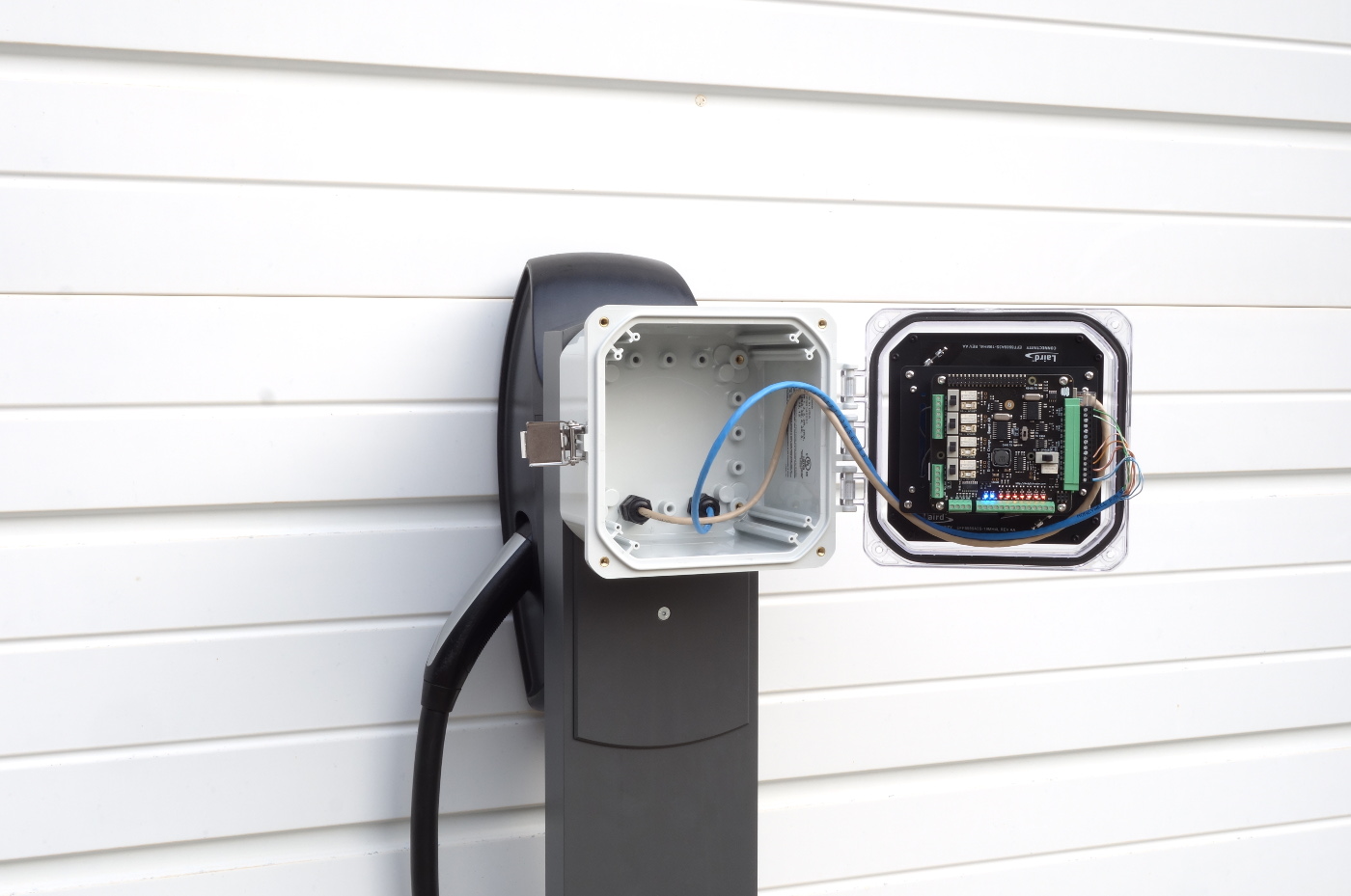 Door Closed: Close Up View Of The Screen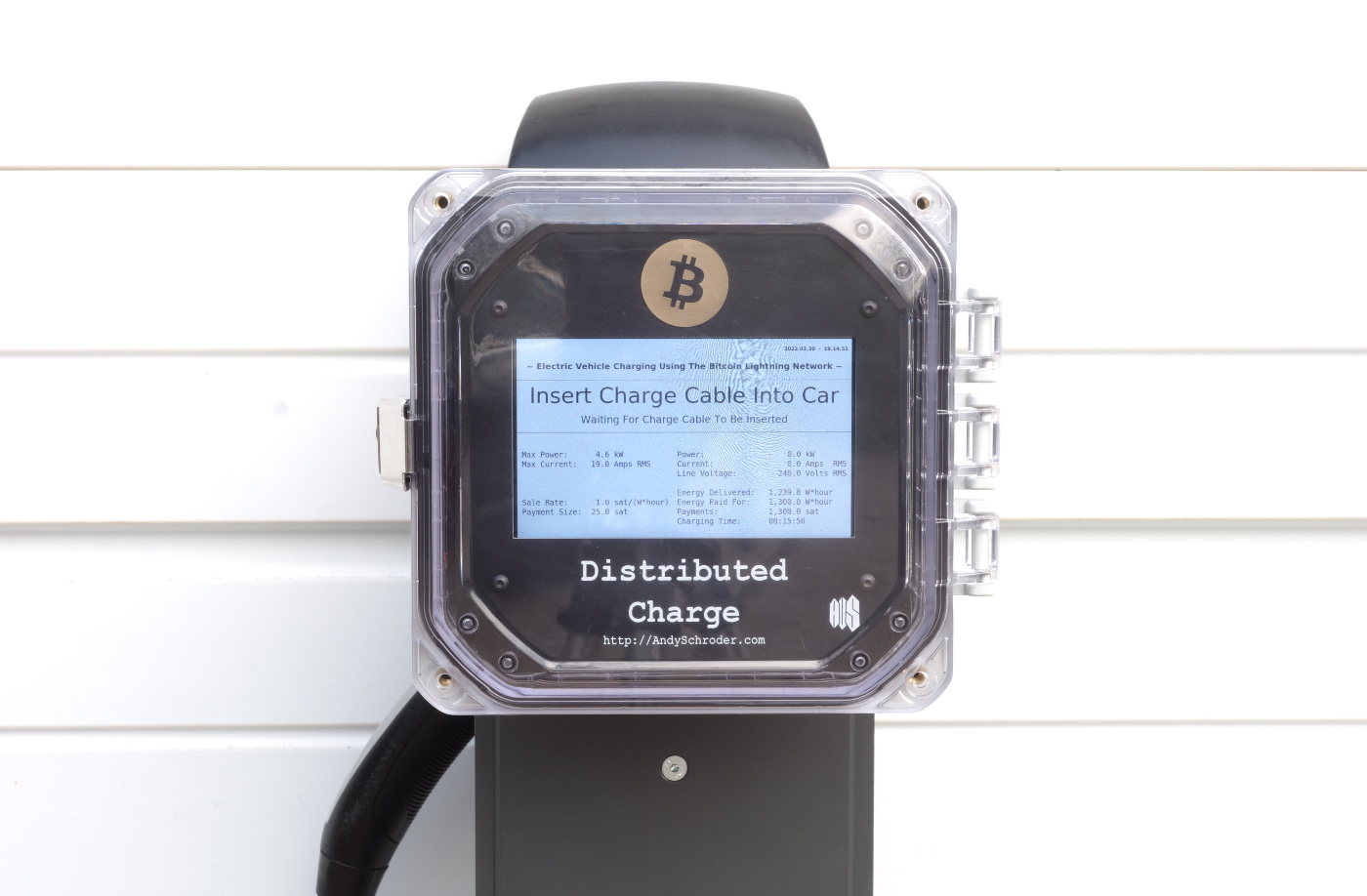 Door Partially Opened: Side Close Up View Of Board A0, The TOFU, And The Mounting Plates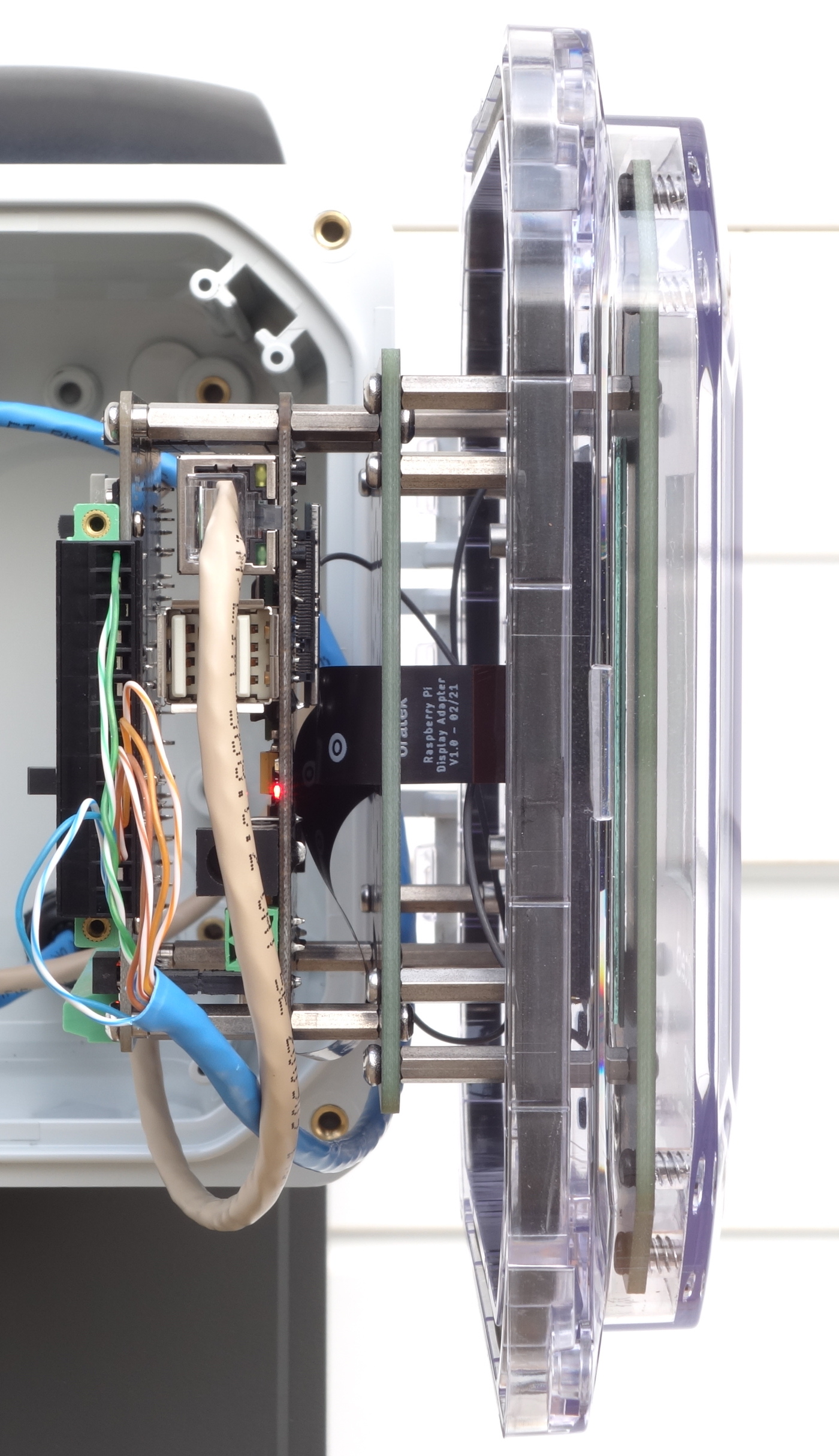 Door Fully Opened: Close Up View Of Board A0