Board A0 is built around Oratek's TOFU, the most compact industrial computer and personal bitcoin full node platform.

Users of Distributed Charge need a lightning node to operate. If using ethernet or wifi to connect to the internet, the Distributed Charge payment module can also function as the lightning node by installing an m.2 SSD. However, for physical security reasons, the lightning node likely will be a separate computer from the Distributed Charge payment module, but this separate computer can still use the TOFU as it's computing platform.

Today a TOFU (without Board A0) running RaspiBlitz is presented to more clearly demonstrate that a bitcoin and lightning node does indeed work on this platform. With a 1TB m.2 SSD on the bottom, it's a clean install, the main drawback being the ribbon cable required to connect the large 109mm screen.

Since the TOFU uses a Raspberry Pi Compute Module 4, it's a drop in replacement for a Raspberry Pi 4 Model B, the only changes required from the standard RaspiBlitz disk image are to activate the larger DSI based screen that is used.

The voltage regulator on the TOFU accepts a wide voltage input range (7.5 to 28 VDC) and provides a stable 5V to the Raspberry Pi Compute Module 4, avoiding under voltage issues when under heavy CPU loads.

The same mounting plate used in the Distributed Charge payment modules is used to mount a large screen for easier monitoring and debugging. This mounting plate features a wide variety of holes strategically placed and can also be used for wall or DIN rail mounting.
RaspiBlitz on the TOFU - Top View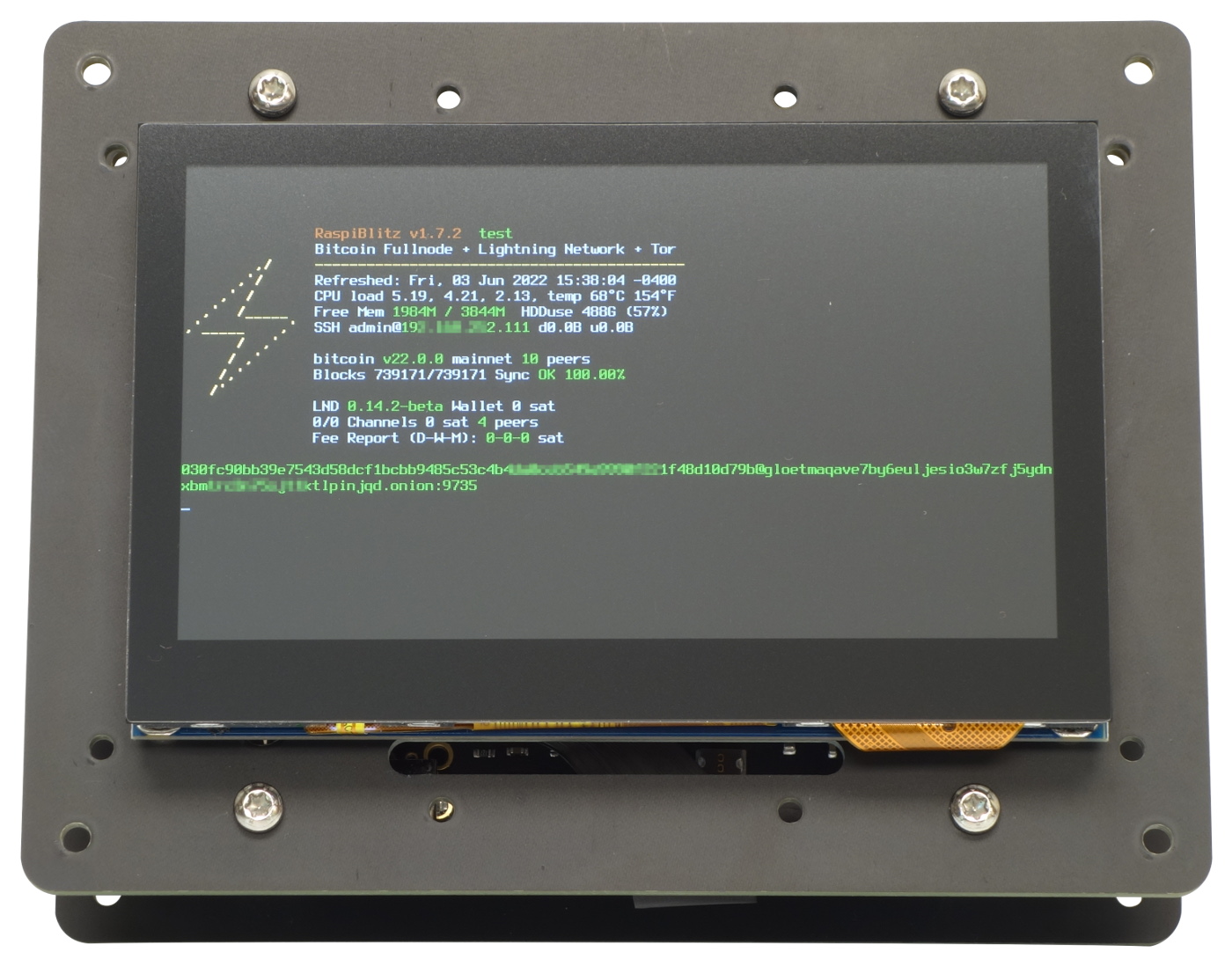 RaspiBlitz on the TOFU - Angled View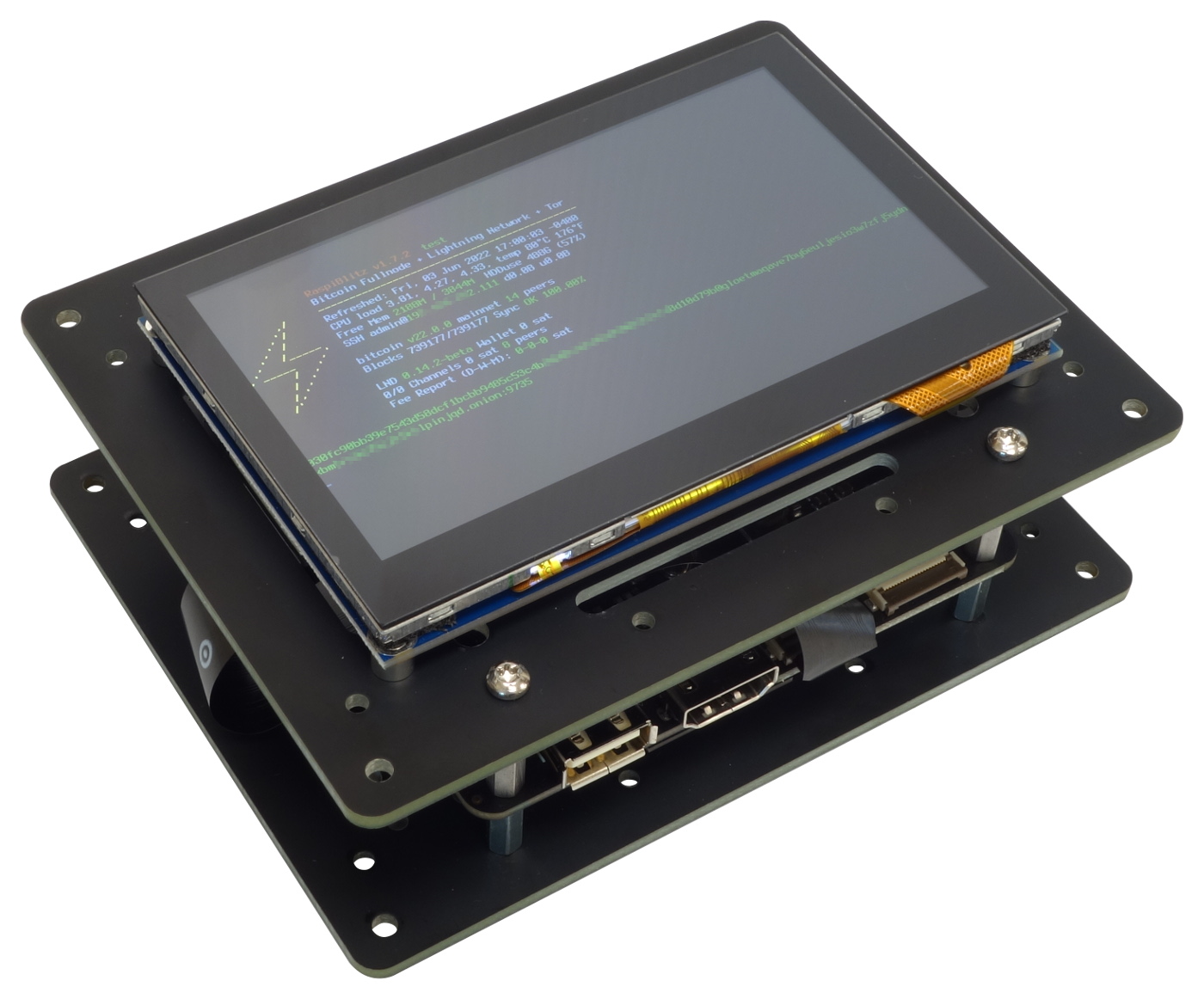 RaspiBlitz on the TOFU - Side View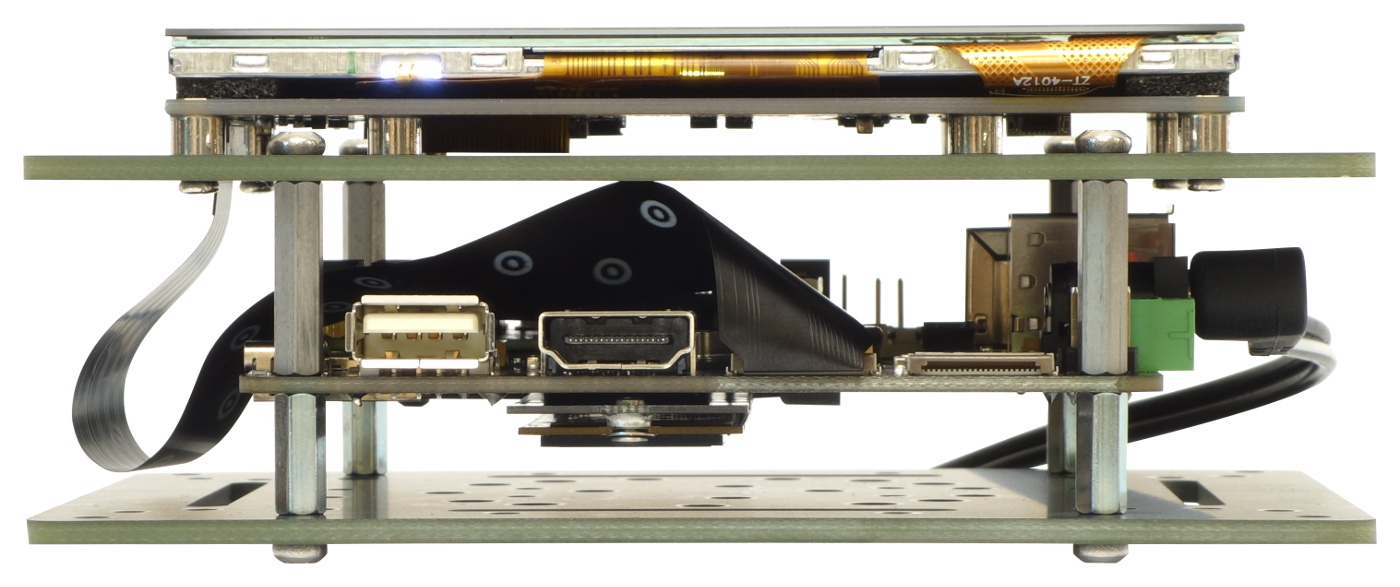 TOFU + Raspberry Pi Compute Module 4 (no mounting plates, screen, or heat sink installed) - Top View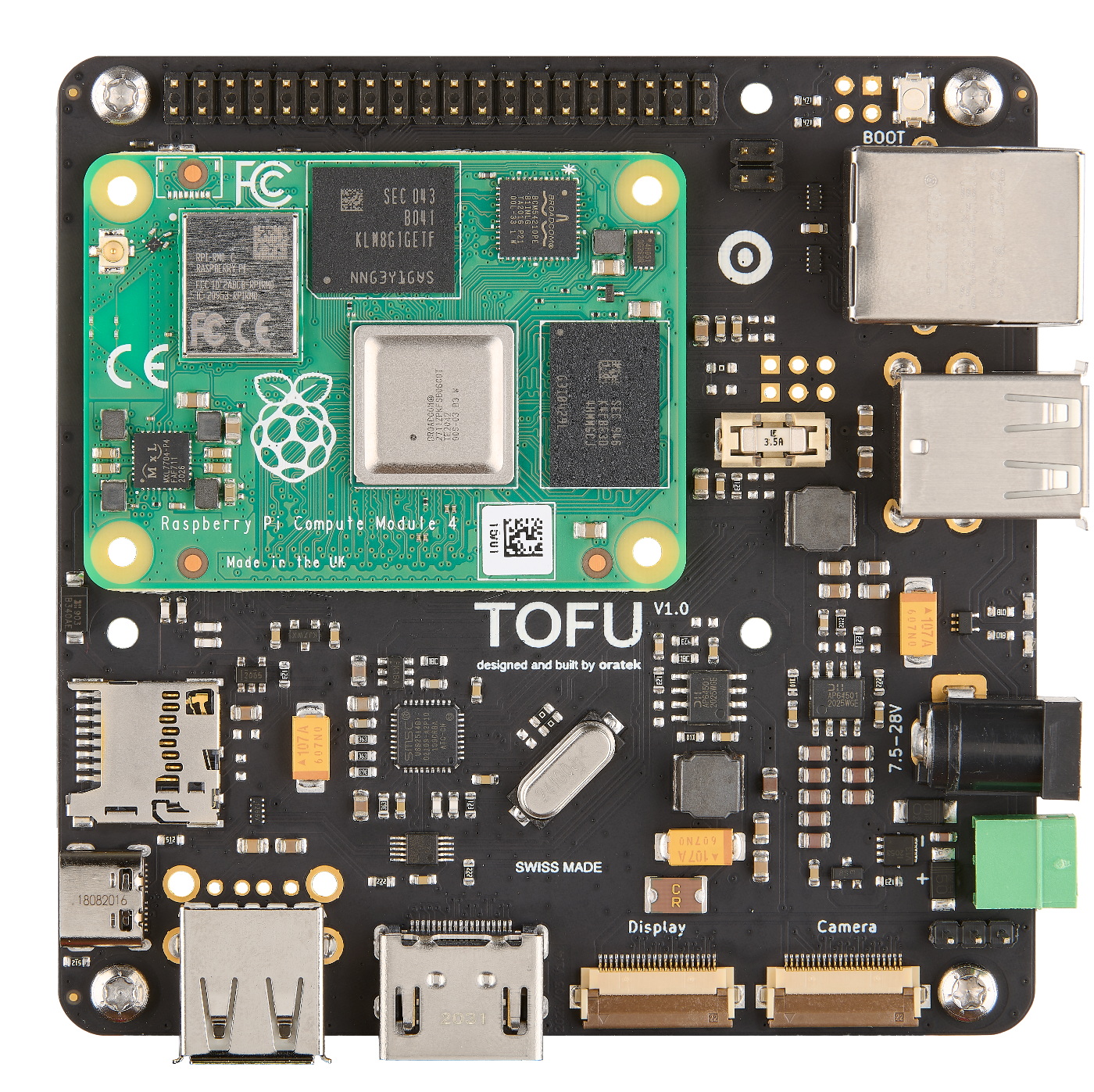 TOFU + 1TB m.2 SSD (no mounting plates, screen, or heat sink installed) - Bottom View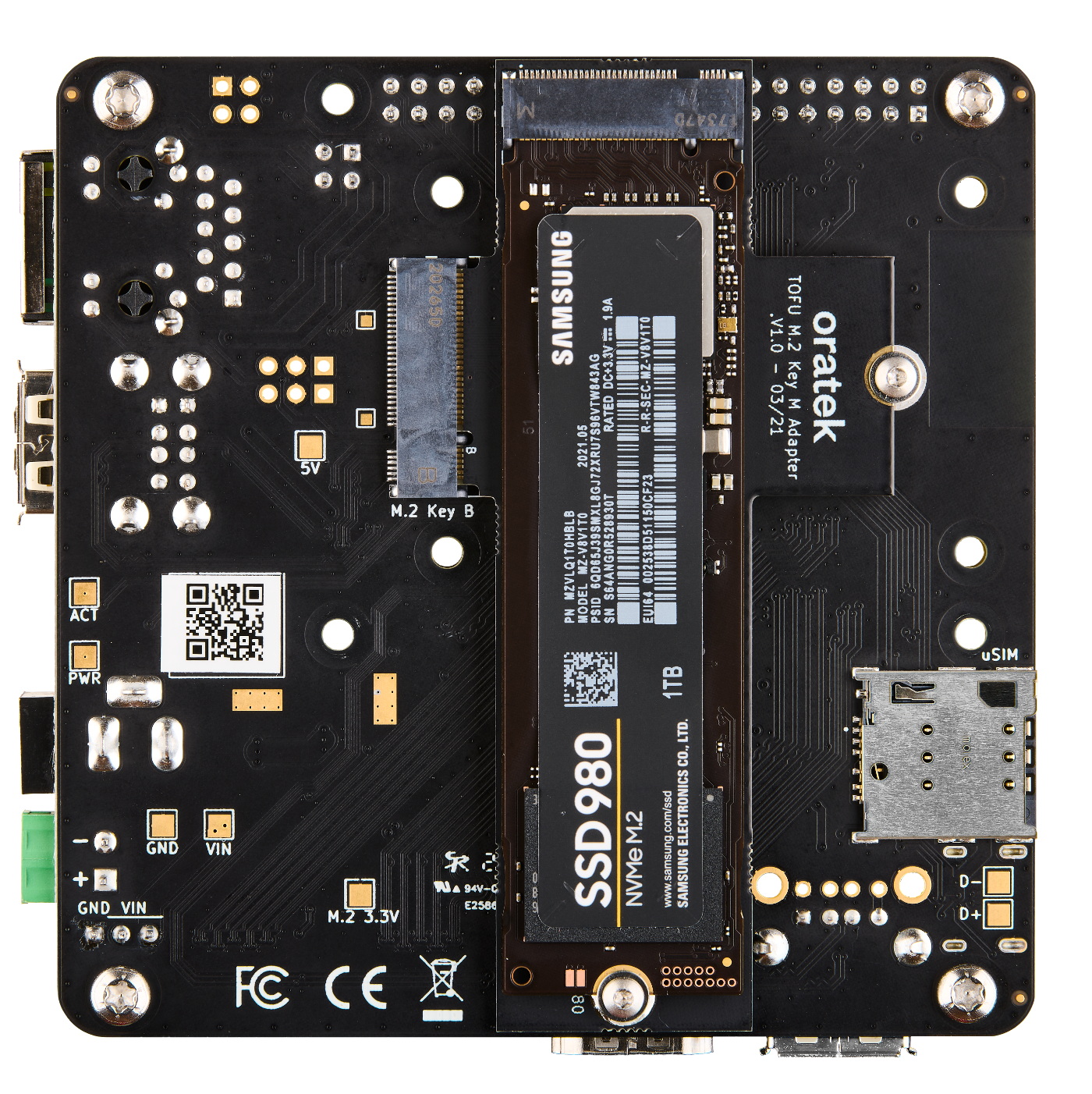 Mounting Plate - Angled View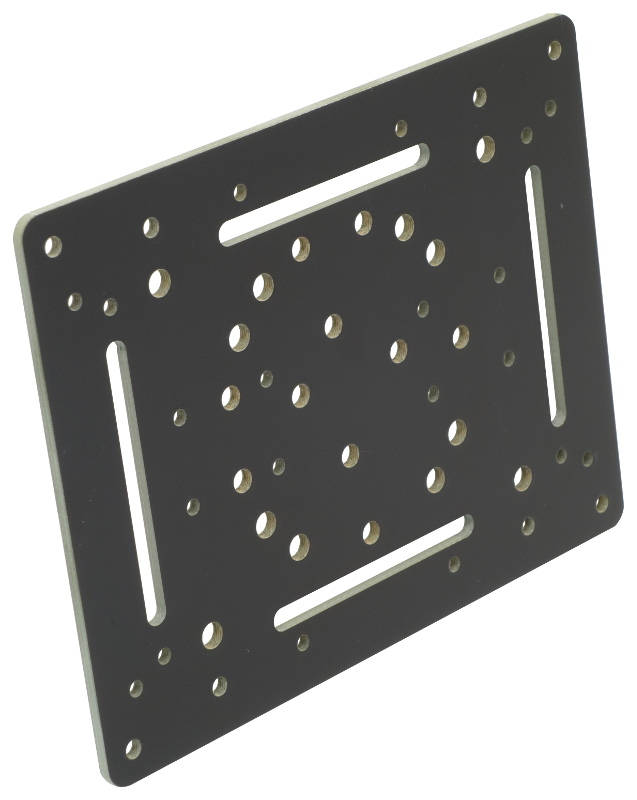 Mounting Plate - Bottom View With DIN Rail Mounting Clip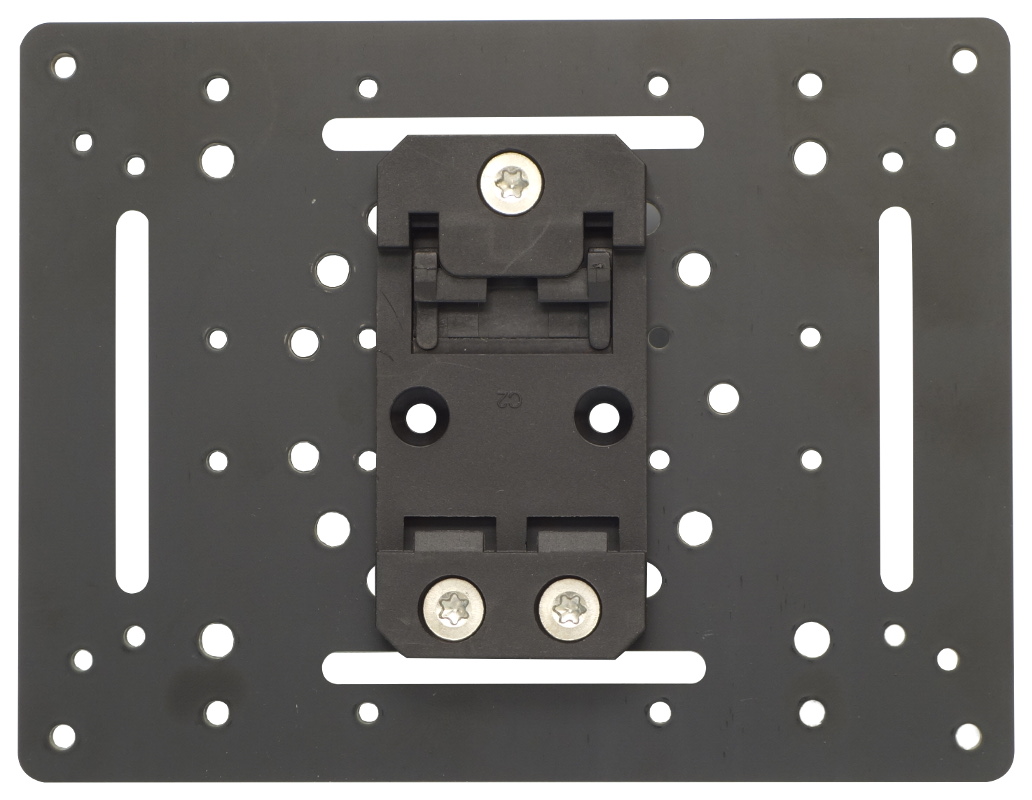 Mounting Plate - Top View With DIN Rail Mounting Clip